Class of 2023 Cross Country Seniors.
Alex Scott
Cross Country Senior Captain
St. Luke's Senior, Alex Scott has been running cross country for 11-years thanks to his good friend in second-grade, Jackson Boone! While at the University Campus, Alex decided to run Cross Country because he likes the team atmosphere of everyone having each other's back and feels like this is his second family. Everyone on the team is supportive of each other, believes in each other and pushes each other. As Alex says, "family is everything."
Being an athlete has made Alex a better student because the morning practices make him feel responsible for showing up and being there on time. Waking up at 5:00 a.m. to run and getting work done before practice pressures Alex to do his homework. Being on such a great team has also taught him to have great sportsmanship, be kind to everyone, and make infinite bonds.
There are so many reasons why Alex loves being part of this great team, specifically the team traditions of playing sharks and minnows after a 10-mile run and team dinners. Andrew Burchett makes those early morning practices fun by screaming during stretches.
Unfortunately, at the end of Alex's junior year track season, he pulled his hamstring. Coach Russell was determined to make sure that he would get back into running and saw to it that he attended physical therapy appointments and participated in the Brevard Runners Distance Camp. Coach Russell has made such a positive impact on Alex by never giving up on him and pushing him to keep going.
When his time at St. Luke's ends, Alex will miss this incredible team and is thankful for all of the memories.
---
Will Hataway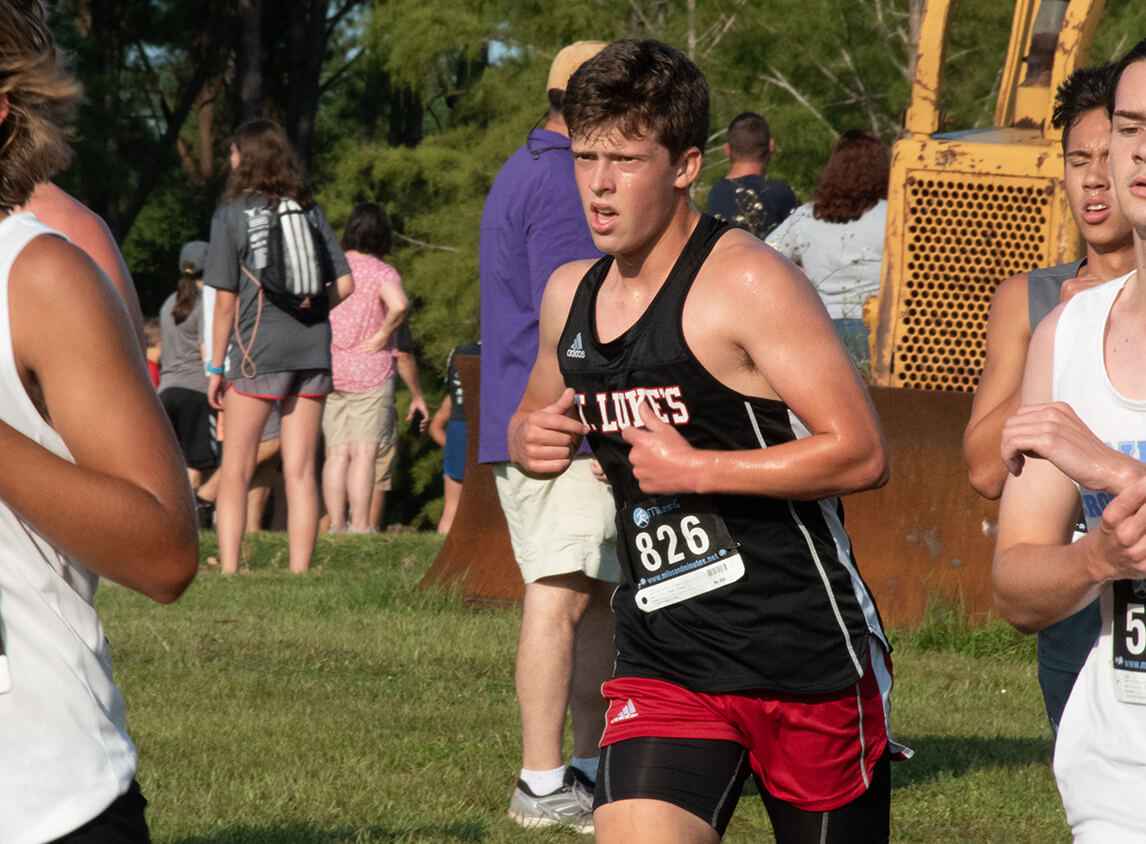 Will Hataway has been on the Cross Country Team for 2-years. He decided to run because Coach Russell is very good at convincing others to join the team (and maybe because his friends were already on the team.) He enjoys running to stay and shape and to keep active.
Will enjoys being a member of this team for many reasons. One of his favorite team traditions is going to the Italian restaurant in Coleman, Alabama before State because the spaghetti is superb! Will's teammates make running fun because he loves them all. He appreciates how the girls on the team hype him up to do his best and motivate him to keep going. Garrett Dolbear is one of his main sources of motivation because he makes sure Will doesn't get distracted and gets his warmups done.
Being an athlete has made Will a better student by teaching him time management. He has to plan days in advance to account for projects, homework, and social time.
Coach Russell has prepared Will for his senior season with many hot summer workouts. Coach also taught him how to be kind to everyone and that being mean is unnecessary.
When XC ends, Will will not miss the running so much, but will definitely miss the team dinners and lunches!
---
Taylor Jackson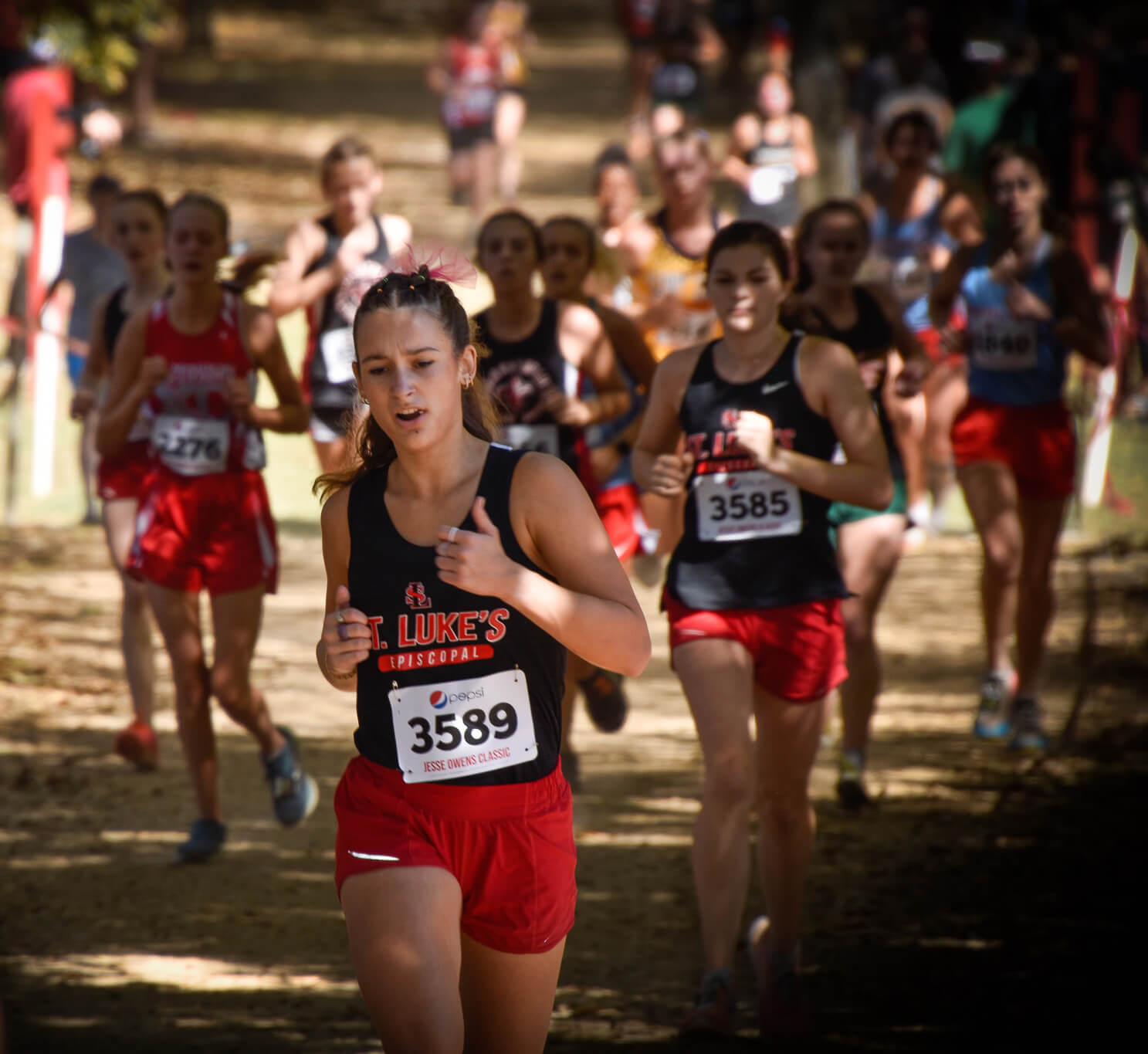 Taylor has been running cross country for 2-years. She became interested in running after hearing how fun it was from friends and appreciates that XC is driven by individual improvements. She loves to share her love of running with people who feel the same way and credits running with providing drive and motivation in all aspects of life.
Taylor's favorite team traditions include playing games after practice, ice baths, and team trips. Her teammates make practice more enjoyable by playing games to distract themselves from the intense workout pain.
"I have had a fantastic XC experience because of the best coaches! Coach Russell & Mrs. Gaston-Jones are always extremely supportive, understanding and motivational! They never fail to take time out of their day to check on everyone and make sure they are in peak health!"
Taylor will miss the many strong friendships and laughs that cross-country has provided her with and has been honored to be a captain of such an incredible program. The best memories of Taylor's time at SLES are from being a member of the cross country team. She states, "Joining the team was the best decision I ever made!"
---
Andrew Burchett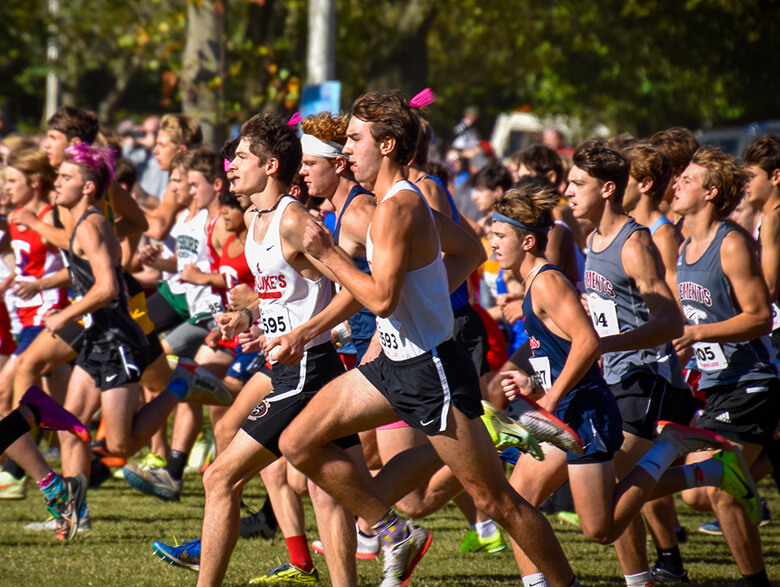 Andrew Burchett just joined the XC team this year because of a bet that he made. During track season of his junior year, he started running longer events towards the end of the season. Alex Scott bet him that if he were to hit a certain time, he'd have to run cross country. Not only did Andrew hit the time, he actually finished much faster, resulting in his membership on the team! Andrew enjoys the bus rides and how close everyone is and how they always make an effort to support each other.
---
Charlie Anne Phillips
Charlie Anne has been running cross country for two years thanks to some special people in her life. Two seasons ago, Mohammed encouraged her to join track (and then Coach Russell urged her to join Cross Country to stay in shape.) Also, Charlie Anne decided to start running because her uncle (who she is named after) was also a runner and she wanted to renew the tradition for her family.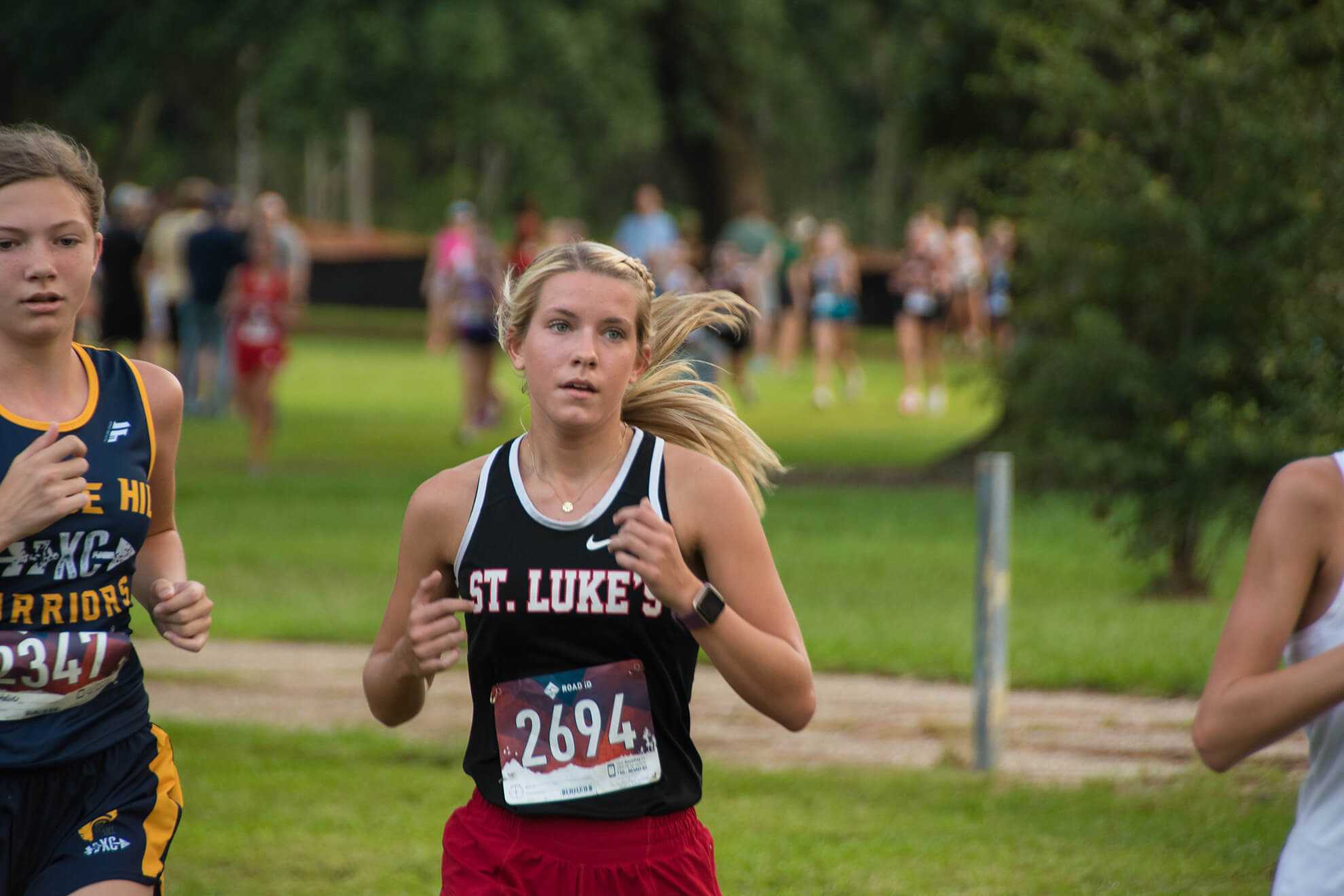 A couple of her favorite team traditions are writing messages on the back of the senior banners at the end of the season and seniors writing on their calves at State.
Charlie Anne loves being on the cross country team because of the positive environment. Everyone supports each other while also pushing each other to do their best and they also genuinely enjoy each other's company. This sport has made her a better person because it taught her how to support and cheer on teammates through EVERYTHING! Practices can be long and hot, but the teammates make it fun by joking with Coach and complaining about which part of their bodies ache and having random conversations during runs.
Charlie Anne gives so much thanks to Coach Russell for the positive team environment he created and for helping her progress as a runner. Even when she didn't want to, Coach continued to push her to perform to the best of her ability. He has helped her set goals for her senior season and has been there for her every step of the way.
Charlie Anne will miss the long runs with the girl's team because of their endless laughs and conversations. She will also miss finishing a race just to change shoes and run to cheer on her other teammates during their races.
---