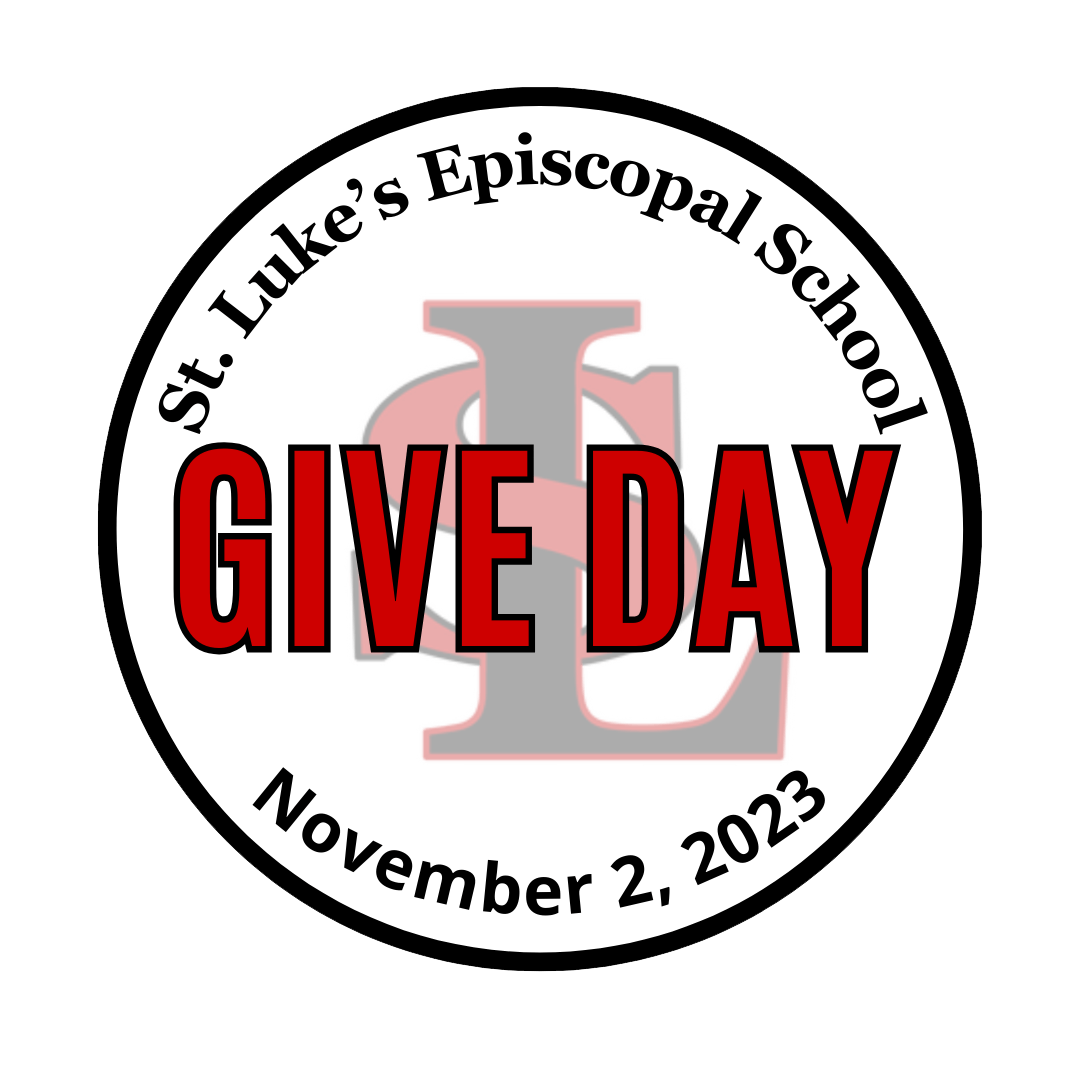 W
hen you support St. Luke's, you are not only supporting a school, you are supporting the futures of tomorrow's leaders. The impact of a St. Luke's education is intended to be transformational in the life of a student. Your contribution makes it possible to provide a St. Luke's education for exceptional students who may not otherwise be able to afford it. Your gift also ensures that we recruit and retain only top faculty in Mobile, maintains our athletics and fine & performing arts programs, and supports a student experience that is unmatched in Mobile. Everyone is a stakeholder in this community when you give back. Explore the ways you can play a role in supporting St. Luke's.
Get Involved
Volunteer with St. Luke's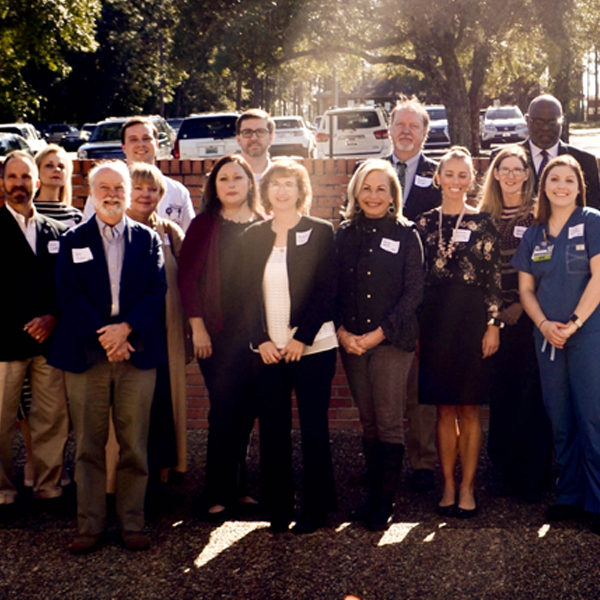 Our Community
Join us for a St. Luke's event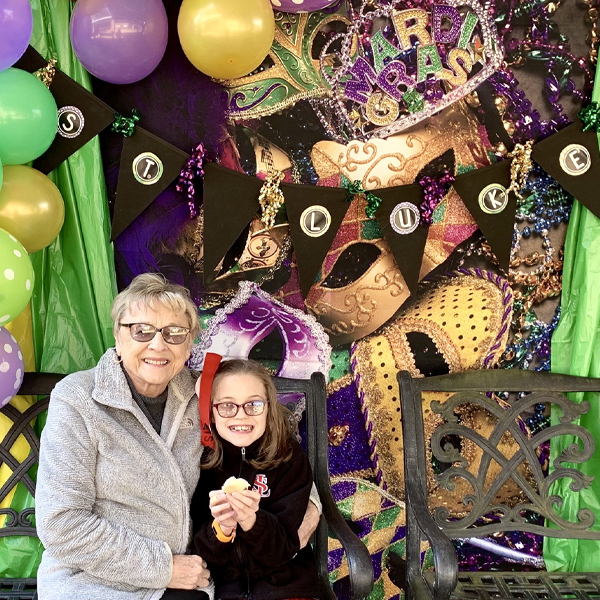 Campaign
Mother Oak Annual Campaign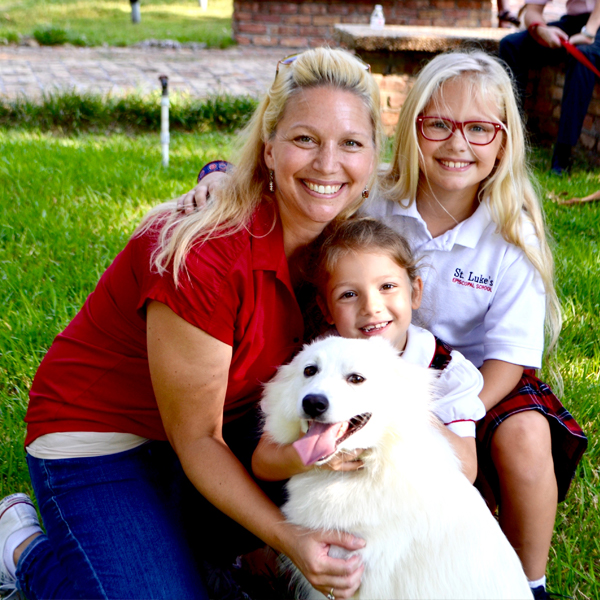 How to Give
Support or donate today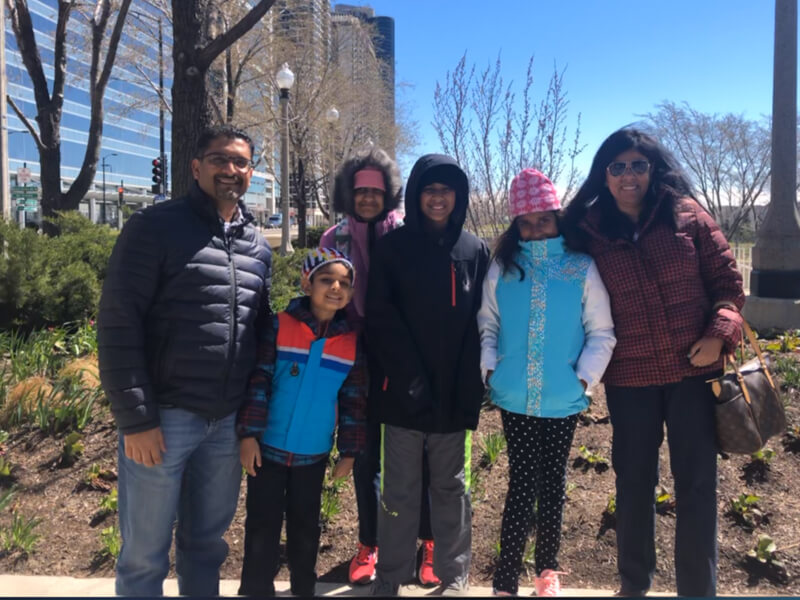 The Guptas
My husband and I moved to Mobile 15 years ago with our toddler daughter, Ria.
Read More →
Wildcat Gala
The Wildcat Gala is the social event of the year for St. Luke's. It's a fun night out with a live band playing the night away. You'll enjoy the thrilling live and silent auction with stops at the open bar. Our caterer delivers mouth watering food and the night completes with a cash prize drawing. Supporting St. Luke's has never been more fun than this year's Wildcat Casino Night. You can be a part of an amazing team making the next Wildcat Gala a success for our St. Luke's family. We have many ways you can participate, from picking up door prizes, donating bottles of wine, to helping with the setup and clean up on the day of the event.

Fine Arts Booster Club
The St. Luke's Booster Club for the Arts represents a group of St Luke's families committed to broadening and deepening the involvement of students and student families in visual and performing arts programs, K3-12th grade. The organization collaborates with faculty and administrators to:
Support and foster offerings of positive and meaningful experiences with visual and performing arts for students, faculty, and student families.
Promote good will among members
Encourage student attendance at visual and performing arts events at the school
Raise financial assistance to help meet the needs of Choral, Band, Visual and Theater Arts Departments through the Arts Booster Fund
Athletics Booster Club
St. Luke's Athletic Booster Club exists for the purpose of broadening the involvement of students, student families and the school, through the support for all male and female athletic and sporting programs K3-12th grades. The organization works closely with the athletic director, coaches, development, marketing and communication, and business offices and head of school to
Support, promote, maintain a high standard of integrity and good sportsmanship in all athletic and sporting activities of the school
Foster and promote good will and fraternal spirit among the members
Create a positive environment for student athletes by modeling a positive attitude
Promote and encourage attendance to all sports activities by the parents, friends of athletes, the students, faculty, and staff of the school
Raise financial support to assist all athletic and sporting programs through the school's athletic fund
The St. Luke's community is made of students, parents, grandparents, faculty, neighbors, and friends who believe that a top education in a warm and nurturing environment is paramount to a student's success. We love to celebrate our community throughout the year. Join us for Grandparents' Day on the Japonica Campus, Veteran's Day on the University Campus, Christmas Under the Oaks or one of our many events throughout the year.
---
Academic Scholarship. Leadership. Tradition. These three principles provide the foundation upon which St. Luke's Episcopal School has shaped the lives of thousands of students since its founding in 1961.
We aim to provide a rigorous academic environment that fosters creativity, artistry, curiosity, innovation, and critical thinking. It is a place for young people to explore, grow, and develop into young men and women of integrity that are prepared to be leaders in college and in life. To honor those that have come before us, serve those that are here now, and pave the way for future students, we are launching our Mother Oak Annual Campaign.
The Mother Oak Annual Campaign will ensure our ability to continue providing a stellar academic curriculum, taught by a highly skilled and competitive faculty, that strives to meet each student where they are and elevate their learning to the best of their ability. Embracing a student-centered approach to learning allows for flexibility and provides opportunities and experiences not found in traditional-only classrooms.
Leadership through service is at the heart of our school community. Our relationships with organizations such as Coastal Alabama Cleanup, Dixie Rear Detachment, Murray House, Ronald McDonald House, Special Olympics, and more provide our students with many opportunities to help others and develop a servant's heart.
St. Luke's has many rich traditions established by previous generations of students that we continue and value. These provide alumni, current students, and future Wildcats all with a sense of community, pride, and belonging.
The Mother Oak Annual Campaign will allow us to continue to provide the full St. Luke's experience that makes our school unique now and in the future. Additionally, it will provide a way to recognize our donors, students, alumni, faculty, former faculty, or anyone that has made a difference in the life of our school through several naming opportunities.
Levels of Giving
1961 Society, $5,000 or more
Mother Oak Society, $2,000 - $4,999
Trustee Circle, $1,000 - $1,999
Head of School Circle, $500 - $999
Wildcat Pride, $250 - $499
Red, White and Black Club, $100 - $249
Supporter, up to $99
In Kind
The Mother Oak Annual Campaign is the cornerstone of all giving efforts because it serves our two greatest assets: our students and our teachers. Dollars raised help us provide students with classroom enhancements, teacher development, address emerging priorities of the school, build our endowment and bolster financial assistance. Your tax deductible, unrestricted gift ensures that St. Luke's students benefit from an exceptional classroom experience beyond that which tuition alone would cover.

By giving to the Mother Oak Annual Campaign, you are sending a powerful message that you believe in the mission of St. Luke's Episcopal School to present a college preparatory community developing young men and women of honor, faith and responsibility with character and intellect to thrive in college and life. When you participate, you become a part of the school's legacy of academic excellence and lifelong learning. Additionally, broad support from the entire school community helps to influence the giving decisions of foundations and businesses, further enhancing the learning experiences St. Luke's can offer its students.
---
There are many opportunities for our friends, families, and community members to be involved in our efforts to continue providing the top-tier educational experience we are known for throughout the region. Some come with permanent interior or exterior recognition, social media and print recognition, event recognition, website recognition, signage, and banners among others.
For questions concerning donations such as gift acknowledgment, anonymous contributions, and cumulative/life-to-date recognition, please contact the Development Office at dmccleery@slesmobile.org or 251.666.2991 ext 8140.
Leave a lasting legacy of your years at St. Luke's Episcopal School.
Congratulate a graduate or future graduate.
Recognize a faculty or staff member who has made a real difference.
Promote your business and wish our Wildcats success.
Bricks and Pavers
Commemorative brick pavers are engraved with personalized messages that honor someone or something special in your life. Your choice of 4" x 8" brick and 8" x 8" paver sizes are available. Business logos are available in the 8" x8" paver may and may be placed in the courtyard on the Japonica Campus or near the entryway of the Louise R. Moorer Center for Performing Arts on our University Campus.
Event Seats
Event seat plates are engraved with individual, family, or business names. The 1" x 4" recognition will be placed on the back of the seats that will be used for additional seating on both the Japonica and University Campuses.
Theater Seats
Theater seat plates are engraved with individual, family, or business names. The 1" x 4" recognition will be placed on the back of the seats located in the Louise R. Moorer Center for Performing Arts on the University Campus.
Pillars of Support
These 12" x 15" plaques are mounted on the brick columns along the walkways on both campuses and have space for recognizing the donor, honoring someone special, or promoting a business. You may leave a lasting inspirational or motivational message to be viewed daily by our students, faculty, and visitors to our Japonica or University campuses.
---
Oak Leaves Society
In our current economy it can be difficult to give generously. But for many there is a way. A bequest may be a particularly attractive gift option if you are unable to make an outright gift but would like to contribute to the school in a meaningful way. Estate gifts may be a few hundred dollars, thousands or millions of dollars.

Specific bequests are most common. You may leave a specific amount of money, asset, or percentage of your estate to St. Luke's Episcopal School. Residual bequests go to St. Luke's Episcopal School only after all debts, expenses, taxes, and other bequests have been paid.

If you decide to include St. Luke's in your will, IRA, life insurance, etc., you may use this official language:
I give, devise and bequeath to St. Luke's Episcopal School, a non-profit organization duly existing under the laws of the state of Alabama and located at Mobile, Mobile County, Alabama, x% of estate or $xx to be used for...

If you have included or would like to include St. Luke's Episcopal School in your estate plans, please let us know by calling 251-666-2991 ext 8140. We would love the opportunity to recognize your generosity or honor your desire to remain anonymous.
Gifts In Kind
Goods or Services
St. Luke's is occasionally the recipient of donated items or services. Such items/services are reviewed on a case-by-case basis to ensure they meet a viable School need. If you have an item or can provide a service you believe would be advantageous to St. Luke's, please contact the Development Office.
Matching Gifts
Double Your Gift Without Spending More
Many corporations will match their employees' contributions to St. Luke's. Employees simply need to check with their company's Personnel Office. If the company does have a matching gift program, obtain a matching gift form (from your company's personnel office) and follow the directions to initiate a match.
---
Reward Programs
---
My Coke Rewards
Coke provides codes, found under the caps of bottled Coca~Cola products or printed on the inside of the box on canned products, which can be redeemed for points in the My Coke Rewards program. These codes can be redeemed to purchase technology, physical education equipment or art supplies. You can donate points from your own My Coke Rewards account to our school or bring us the bottle caps or printed codes and we will add them to the St. Luke's account.
---

SHOP WITH RAISERIGHT & SUPPORT ST. LUKE'S
It's easy—and it works. By using gift cards to pay for everyday (and not-so-everyday) expenses, each participant can earn over $1,000 each year for St. Luke's. No selling. No extra time. No extra money.

Order gift cards (physical or electronic) from over 750 retailers. St. Luke's receives a rebate for every gift card you purchase. So it's a win-win.

RaiseRight made EASIER!! Download the Raise Right App, set up an account using enrollment code 16C3EC345153, and start earning cash for St. Luke's while you shop!


Buy gift cards and eCards from over 750 brands at face value.
Earn a rebate between 2% and 16% that immediately goes toward funding for St Luke's Episcopal School
Use the gift cards for your everyday shopping. Plus, with Online Payments and a mobile website, RaiseRight.com, you can shop and earn on-the-go.
---

EARN MONEY FOR St. Luke's EVERY TIME YOU CHECKOUT AT PUBLIX
St. Luke's is a Publix Partner School! You can easily earn money for St. Luke's every time you shop for groceries! Just enter your phone number every time you check out & Publix gives back to St. Luke's! Read more about how you can help St. Luke's at no cost to you!
---

Office Depot
Schools are credited 5% of the qualifying purchases every time schools, teachers, students, parents and school supporters give a school's 'Give Back to Schools' program ID number when buying school and office supplies at Office Depot, OfficeMax or at officedepot.com Read more about how you can help St. Luke's at no cost to you
---

EARN CASH FOR ST. LUKE'S WITH BOX TOPS
Use the Box Tops app to scan your store receipt, find participating products and instantly add cash to St. Luke's earnings online. Read more about how you can help St. Luke's at no cost to you
---