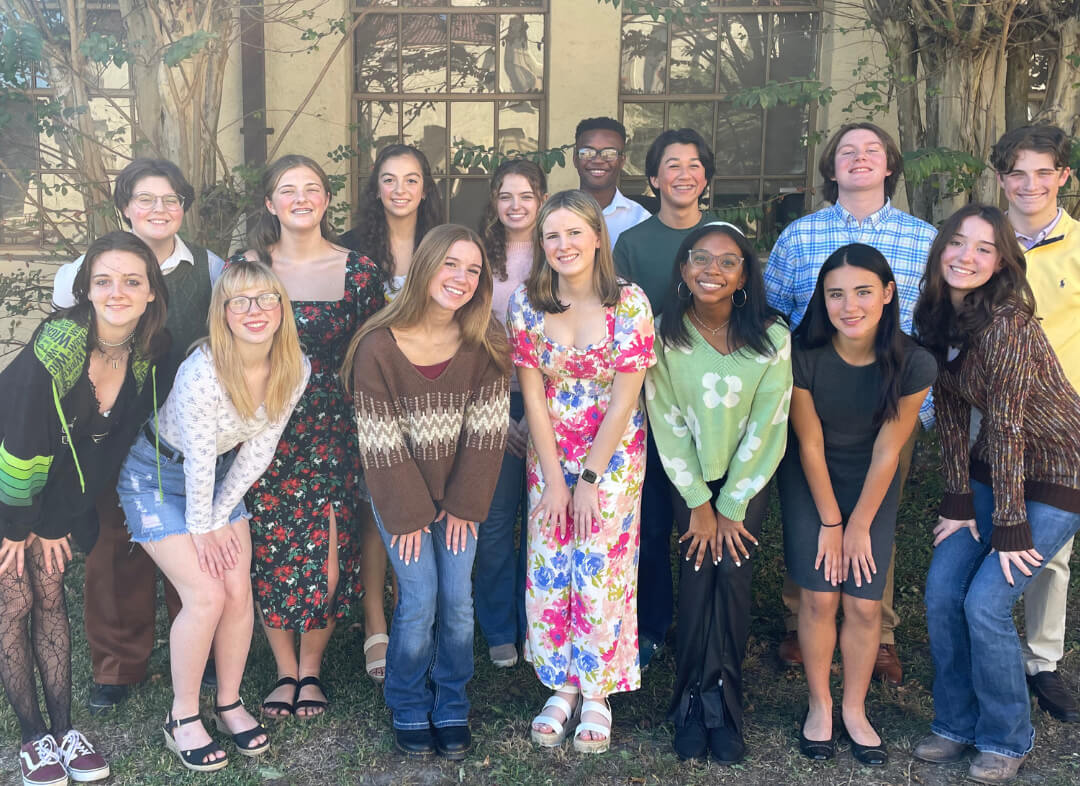 Dozens of student thespians throughout lower Alabama competed in the District 5 Trumbauer competition. St. Luke's Center Stage stood out, winning numerous awards. Students earning a superior rating advance to the state competition in December, 2023. The Walter Trumbauer High School Festival is an annual event in Alabama with more than 30 events, showcases, and competitions for students in grades 9-12. Congratulations to all Center Stage students who worked hard to prepare for the competition.
Superior
Ana Franco: Novice Acting Dramatic Pre-1900
Lily Liller: Intermediate Acting Comedic 2005-PresentJay Mansfield: Intermediate Acting Dramatic Pre-1900
Sophie Bitzer: Varsity Acting Comedic Pre-1900
Emma Trammell and Chloe Lambert: Intermediate Duet Reader's Theatre
Jonah Dominescy and Landon Villegas: Novice Acting Comedic 2005-Present
Hayden Jones: Novice Acting Comedic 2005-Present
Evelyn Cummings and Landon Villegas: Intermediate Duet Musical Dramatic
Excellent
Reese Browning and Haylei Shepherd: Novice Duet Musical Comedic
Rishi Gupta and CJ Robertson: Novice Duet Reader's Theatre
Evelyn Cummings, Haylei Shepherd, Reese Browning: Group Musical
Howie Johnson: Intermediate Acting Comedic Pre-1900
Chloe Lambert: Intermediate Musical Comedic 2017-Present
Calista Conway: Intermediate Musical Comedic 1980-2016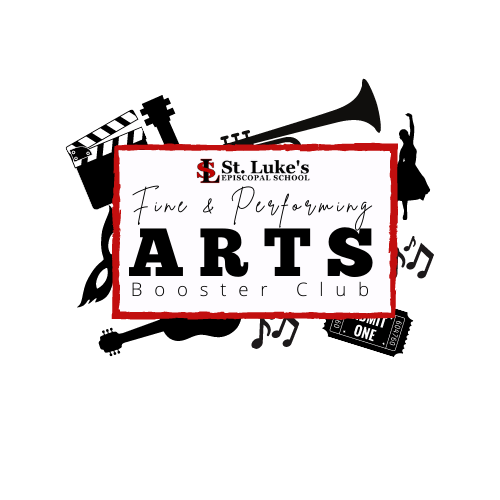 Fine & Performing Arts Booster Club
The St. Luke's Fine & Performing Arts Booster Club is committed to the ongoing support of our students in the creative arts. Connect with us on Facebook to learn more or get involved.