Class of 2023 Senior Volleyball.
Gracie Wallace #1
Senior Volleyball Co-Captain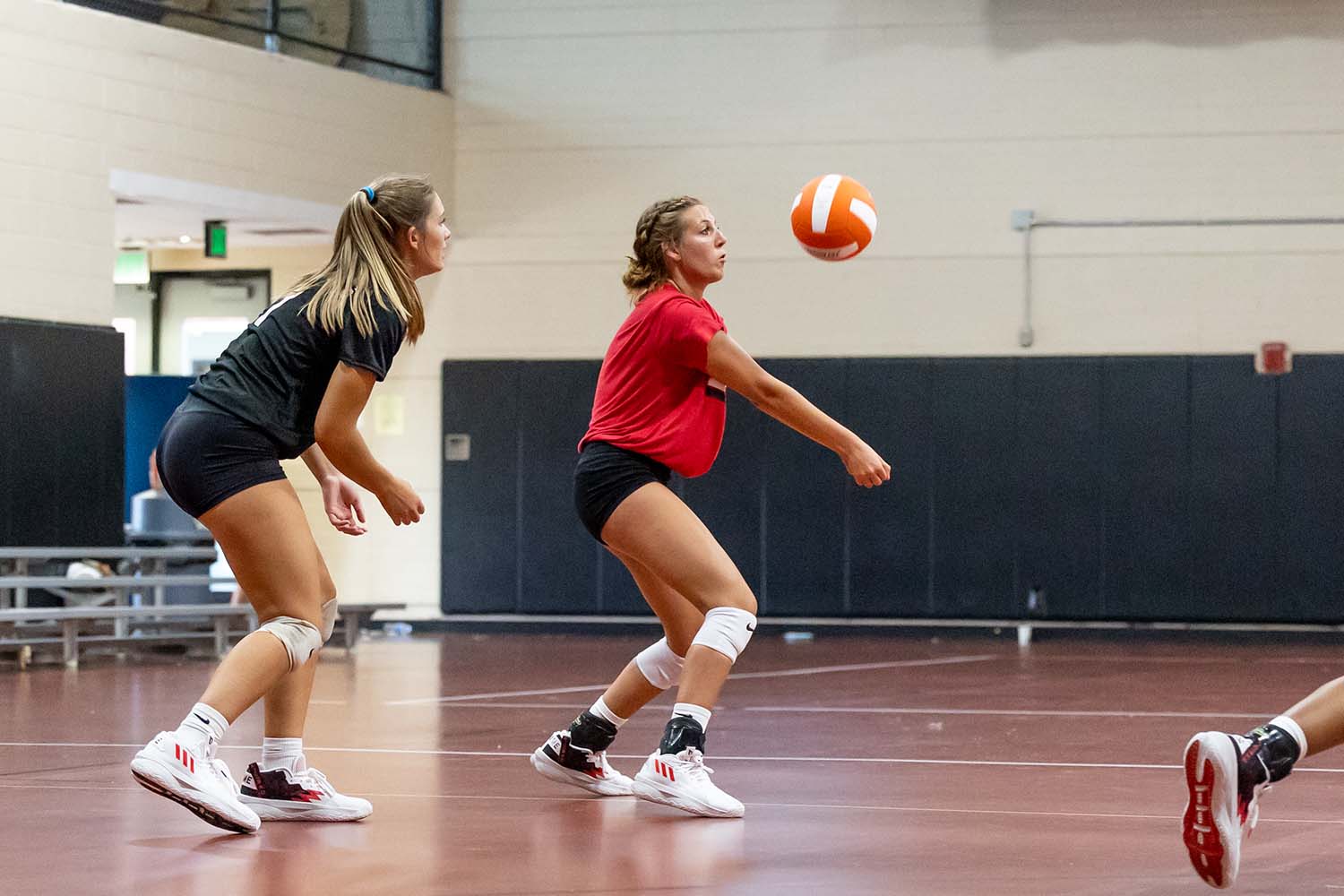 Gracie has played volleyball for 8-years. Her favorite team traditions include eating lunch together every other week, getting breakfast after summer practices, playing cards, Hoover Camp, and spending time together. Gracie says she enjoys being part of the volleyball team because of the environment. She likes knowing that she can count on other people as well as have people count on her.
Being a student-athlete has helped Gracie with time management and with accepting extra help offered by her teachers. She says that some of the best parts about practice include her "hype partner," Kennedy, always yelling, singing and dancing around the court.
Gracie appreciates Coach Donald for all the life lessons she's taught her throughout her career and says that the impact Coach has made on her life is indescribable. She says what she will miss the most about volleyball at St. Luke's is her teammates, especially Audrey, and the support from all her teachers, especially Mr. Box.
---
Kennedy Johnson #3
Kennedy has played volleyball for 4 years and has been a part of the varsity team for 3 years. She joined the team because her friends and Coach Donald convinced her to play.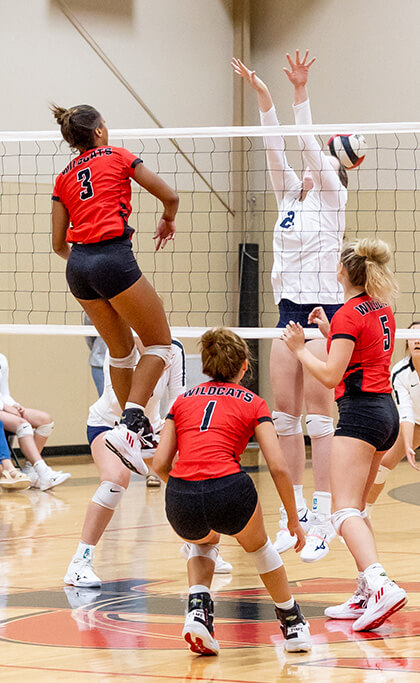 Her favorite team traditions include yoga and the team bonding activities. To her, the volleyball team feels like a family, rather than just a team. To make the long workouts and practices fun, she and her teammates like to make jokes and cheer each other on very loudly.
Being an athlete has made Kennedy a better person because it has taught her to never give up. She has also learned to give more than what is given to her.
Coach Donald's workouts have prepared Kennedy for her senior season both physically and mentally. Coach has taught her to give 100% in everything she does. She will never forget Coach saying, "You have to be here, you might as well give it everything you have." This quote applies to all aspects of life. Kennedy is going to really miss the judgment-free environment that this team provides.
---
Lexi Garside #5
Senior Volleyball Co-Captain
Lexi has played volleyball for 7-years. She decided to play volleyball after her parents asked her to choose a sport between volleyball, cross country, and cheerleading. To make the long, hard practices and workouts fun, Lexi loves that her teammates joke around (which often makes the punishments more bearable!!!)
Lexi enjoys being part of the volleyball team because of the friendships she has developed along the way. Her favorite team tradition is the Hoover Camp.
Being an athlete has made Lexie a better student because it taught her work ethic. Coach Donald has instilled in her the importance of working hard going into her senior season and she also credits Coach Donald for shaping her into a better person. When her time is up at St. Luke's, Lexi will miss the senior players the most!
---
Haley Patterson #11
Senior Volleyball Co-Captain
Haley has been playing volleyball since the 3rd grade. Her parents put her in multiple sports and volleyball turned out to be her favorite.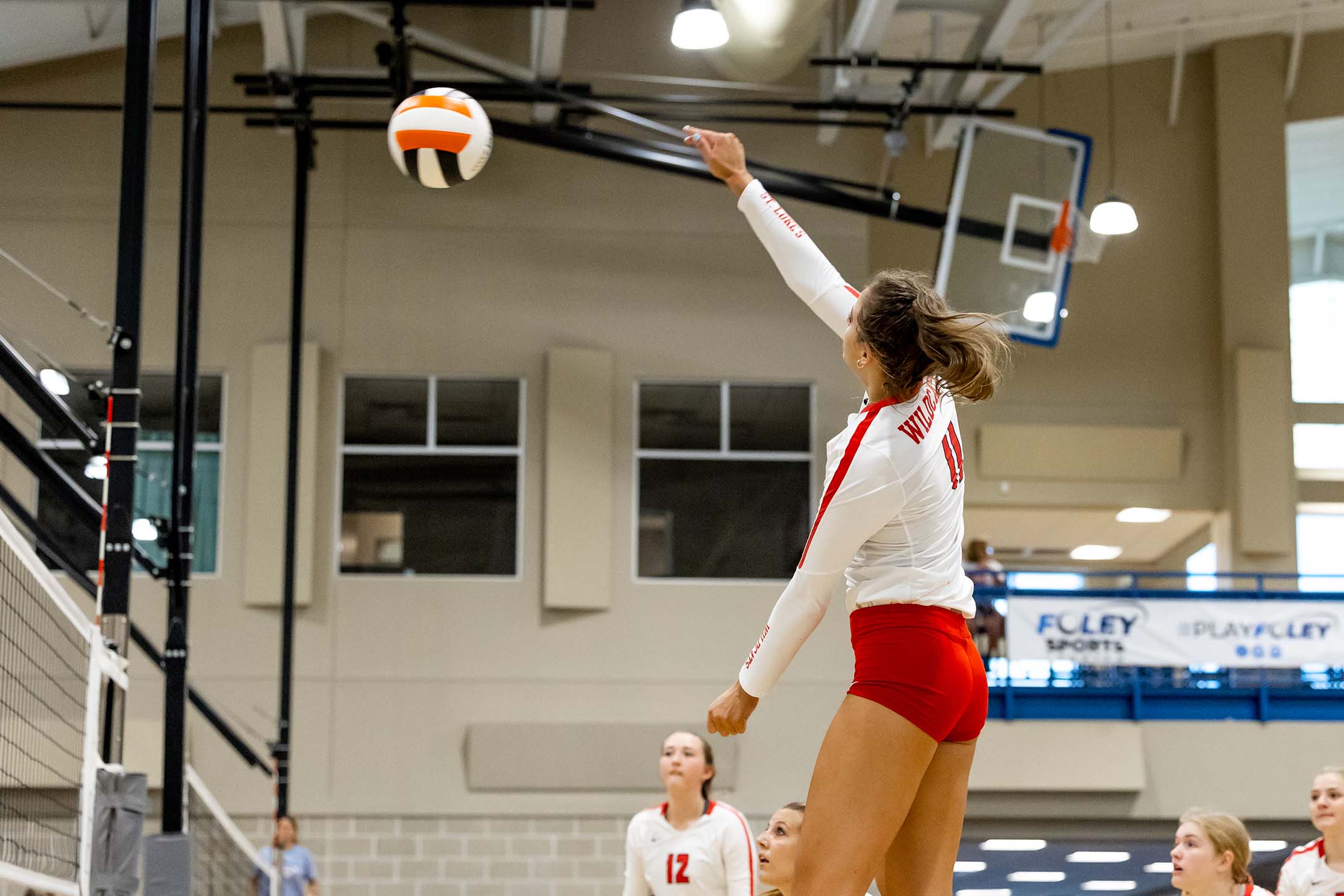 Being an athlete has made Haley a better student because getting home late and having to finish homework has taught her time management that she will take with her to the next level.
One thing that Haley is thankful for is that her teammates try to stay positive during hard practices and bring each other up when they are feeling down. Her favorite team traditions include Hoover Camp and the team's beach retreat.
Coach Donald's 6:00 a.m. workouts and mental drills have helped Haley prepare for her senior season. She credits Coach Donald with teaching her to stay humble, helping her become a better person, and always being there for her. Haley will miss her teammates the most, especially her fellow seniors.