Athletic Director Breaks Boundaries.
D
id you know that only 21.8% of high school athletic directors are women? This statistic is shocking, especially considering over 41% of athletes are women! This statistic certainly doesn't include St. Luke's' Meredith Donald, though. At only 30 years old, Coach Meredith Donald has found great success as head of our volleyball program and as female Athletic director. The average age of an Athletic Director is 46! This certainly can be credited to her endless love and dedication to all things WILDCATS!
Despite being the Female Athletic Director, Coach Donald will always help anyone that asks, not just the ladies! She loves assisting student athletes in achieving their goals. One can often find her running leadership groups or helping athletes formulate emails to colleges. Coach Donald is grateful to have Male Athletic Director, Coach Garreth Trawick to work alongside in guiding athletes to reach their fullest potential.
Coach Donald is thankful for her parents allowing her to participate in any sport that sparked her interest which helped to foster a deep love for sports.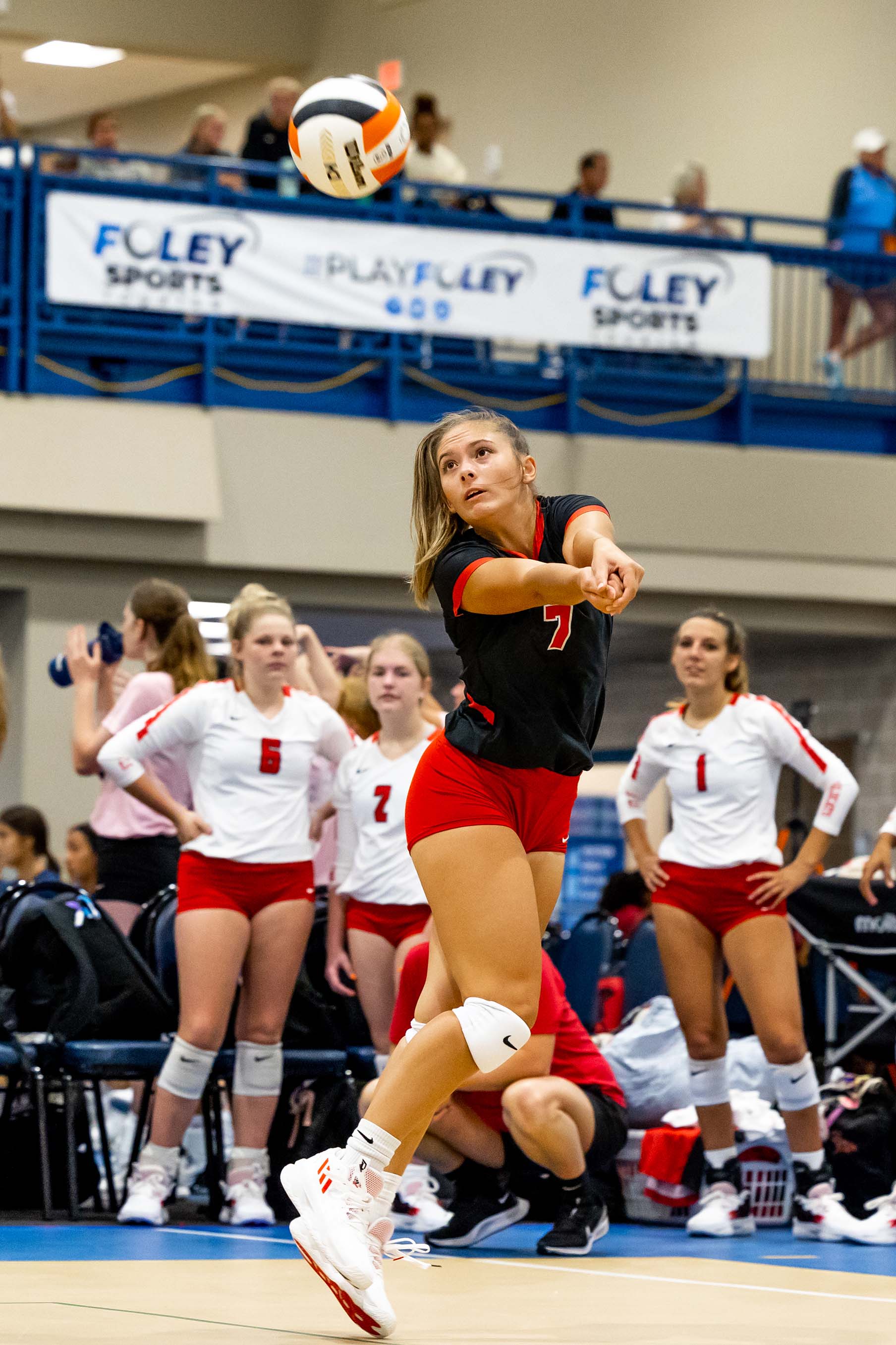 When she was only 7 years old, she realized that she loved competing and that she wanted to be the best version of herself possible. Her parents instilled in her at an early age that practicing and caring for her body would help her become successful.
Growing up, Coach Donald played volleyball, baseball, basketball, and golf. She has plenty of experience knowing the type of lasting impression that coaches can have on their athletes. She recalls her high school coach taking her team on a retreat every summer. They were not allowed to have cell phones so they spent the entire week learning about their teammates and growing as individuals, playing bonding games and reflecting on who they were and how they could become the best version of themselves. Being an athlete also taught her that she is always representing someone and to be the best version of herself each day. She learned to be coachable and that the people that are the hardest on you believe in you the most.
As a coach of female athletes, she feels she can connect and share her experiences to help motivate. Coach Donald tries to compare every situation to life lessons and give examples of what could happen later in life and how to respond in the right way. She even tries to motivate those that are disengaged from sports by finding that one thing that they really care about and building on it and motivating them to work hard. She advises all young girls who are just starting off in sports to play as many sports as possible because it will help them become better athletes.
For her athletes that are looking to play at the next level, Coach Donald meets with them several times a year to get an idea of their goals and what they are looking for in a college. They go through a small checklist and start filtering out colleges based on the athletes' desires and needs. She is able to speak from the experience of both a coach and as a recuritable athlete having played volleyball for Spring Hill College
In the future, Coach Donald hopes that each athletic program continues to grow. She hopes our students take advantage of being at a smaller school by getting more involved and contributing to many different teams. Coach Donald's words of advice for all Wildcats are, "Work as hard as you can - no matter the task, love others, and never make things about yourself - make life about helping others!"
Thank you Coach Donald!
GO WILDCATS!