S
t. Luke's Senior, Elly Musial had a summer packed full of the arts. Elly made her debut at Joe Jefferson Playhouse in her role as Wendy Joe in Footloose the Musical, which ran three shows a week for 3-weekends.

During this commitment, Elly began teaching drama programs on her own. She spent half her weeks working as a drama camp counselor at Sunnyside Theater Productions. The other half of her time was spent solo directing at Alba Middle School.


---
Lights! Camera! Action!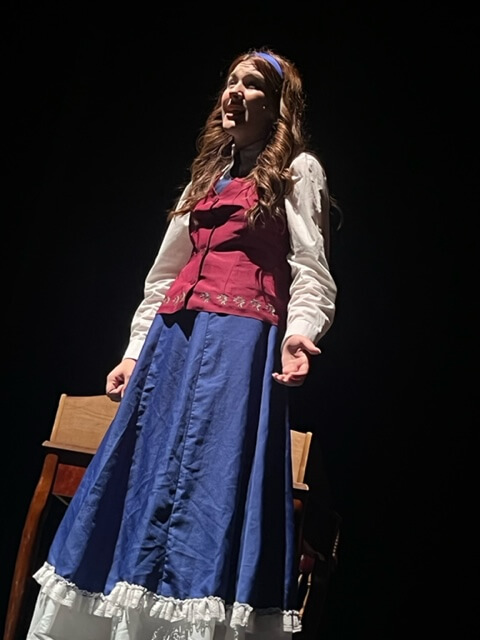 ---
In the month of July, Elly directed and choreographed a group of kids in Sunnyside's Glee Camp before going back on stage as Katherine in a one-week intensive production of Newsbies Junior.

As soon as the shows were complete, Elly packed her bags for a two-week trip to the Big Apple. While in NY, she learned about the college audition process and received feedback from numerous Broadway stars and other members in the industry (including Beetle Juice's Alex Brightman and Tony Award Winner Nikki M. James). She then spent a week at Broadway Artists Alliance of New York City, an elite, audition-based program that provides professional training for musical theater performers.


Elly developed her "Triple Threat" performance skills while learning more about the business of acting and making connections with industry professionals. She ended her week performing in an industry showcase for NYC agents, managers, casting directors and college representatives.
---
Keep shining bright, Elly!&nbspThe sky's the limit!