Service Leadership Students Give Back.
DDid you know that around 3.9 million dogs are abandoned or given up to shelters each year! This means that these poor pups are stuck without a place to call home, food to fill their bellies, or anyone to give them the love that all puppies deserve. Thanks to wonderful shelter programs, these pups can receive help and maybe even find their forever homes. However, these programs cannot function without the help of volunteers to keep up with a massive influx of pups! Thanks to a number of St. Luke's middle school students, some of these vulnerable pups at the Mobile SPCA Humane Society are getting this necessary help.
The Mobile SPCA Humane Society is a local animal shelter that is dedicated to the care and rehabilitation of animals while also supporting community and owner education on the necessary treatments for animals. While volunteering at the Mobile SPCA Humane Society, Service Leadership students got the opportunity to wash and cuddle with many sweet pups in need of homes. This has inspired students so much that two separate trips have been made to the center and many students are planning to volunteer there outside of school.
These middle school students are a part of the Middle School Service Leadership elective course led by Reverend Mary Alice and Mrs. Frey. Students from grades seventh through eighth are able to participate in this course to learn how to become leaders of their community.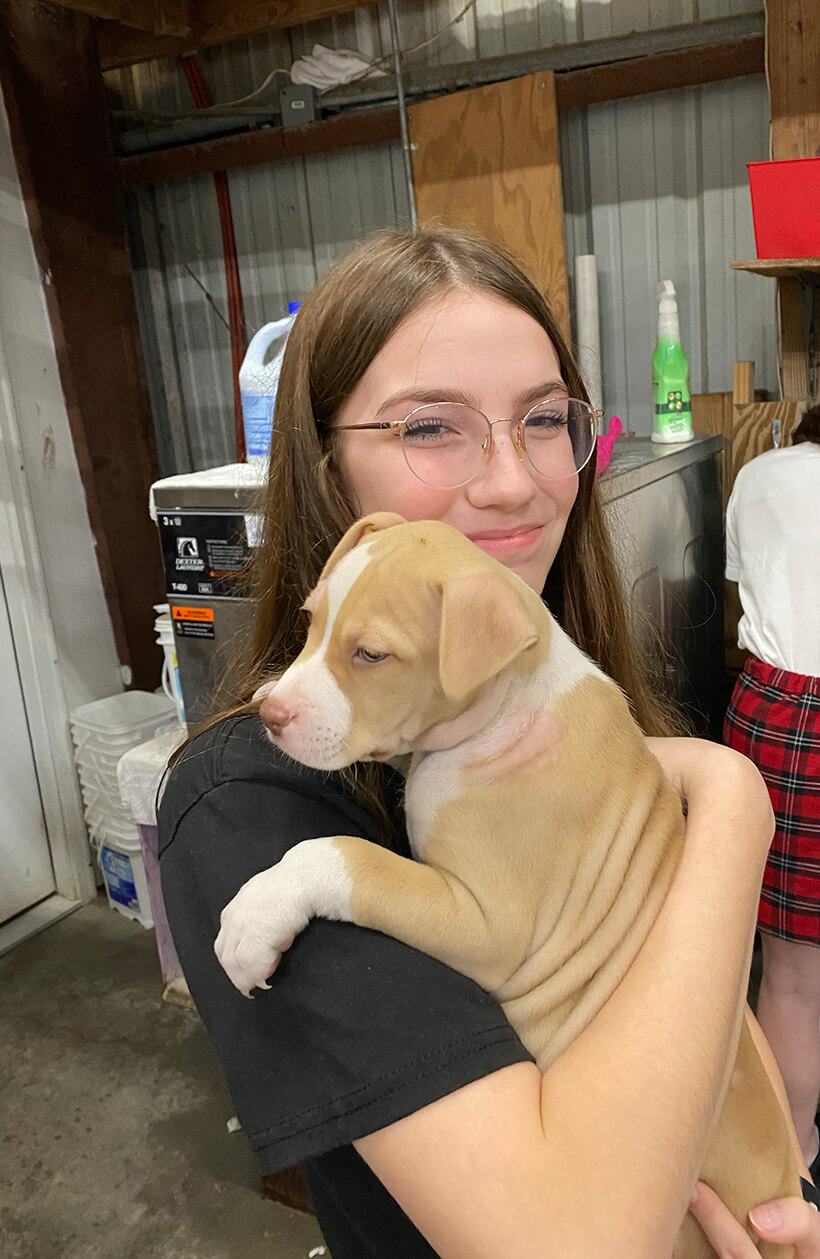 In a discussion about the course,Reverend Mary Alice notes: "As an Episcopal school, steeped in Christian traditions revealed in the Holy Scriptures, it's also been important to reflect on stories from scripture, such as Jesus washing the disciples' feet in John 13. In this story, Jesus reminds his disciples that a leader humbles oneself to serve others, and they too are called to service as well. In Service Leadership we have opportunities to reflect on the "why" we do the things we do, which can help students find projects they are passionate about." On top of volunteering at the Mobile SPCA Humane Society, these students have also participated in various other volunteer projects that mean the most to them directly. These have included clean-up days at local parks and volunteering at the Mobile Nursing and Rehabilitation Center. Advisor Mrs. Frey has been moved by the dedicated efforts of these students saying: "It is always great to get out into the community and make an impact. It makes you feel really good when you give and serve others, and it is even better when we get to see our students get involved and find that same appreciation for service."
St. Luke's is dedicated to the development of students in areas of life far beyond the limitations of a classroom. It is with great pleasure that we see our students choosing to give back to our beloved community of Mobile. Besides, who doesn't love a little puppy?
Go Wildcats!