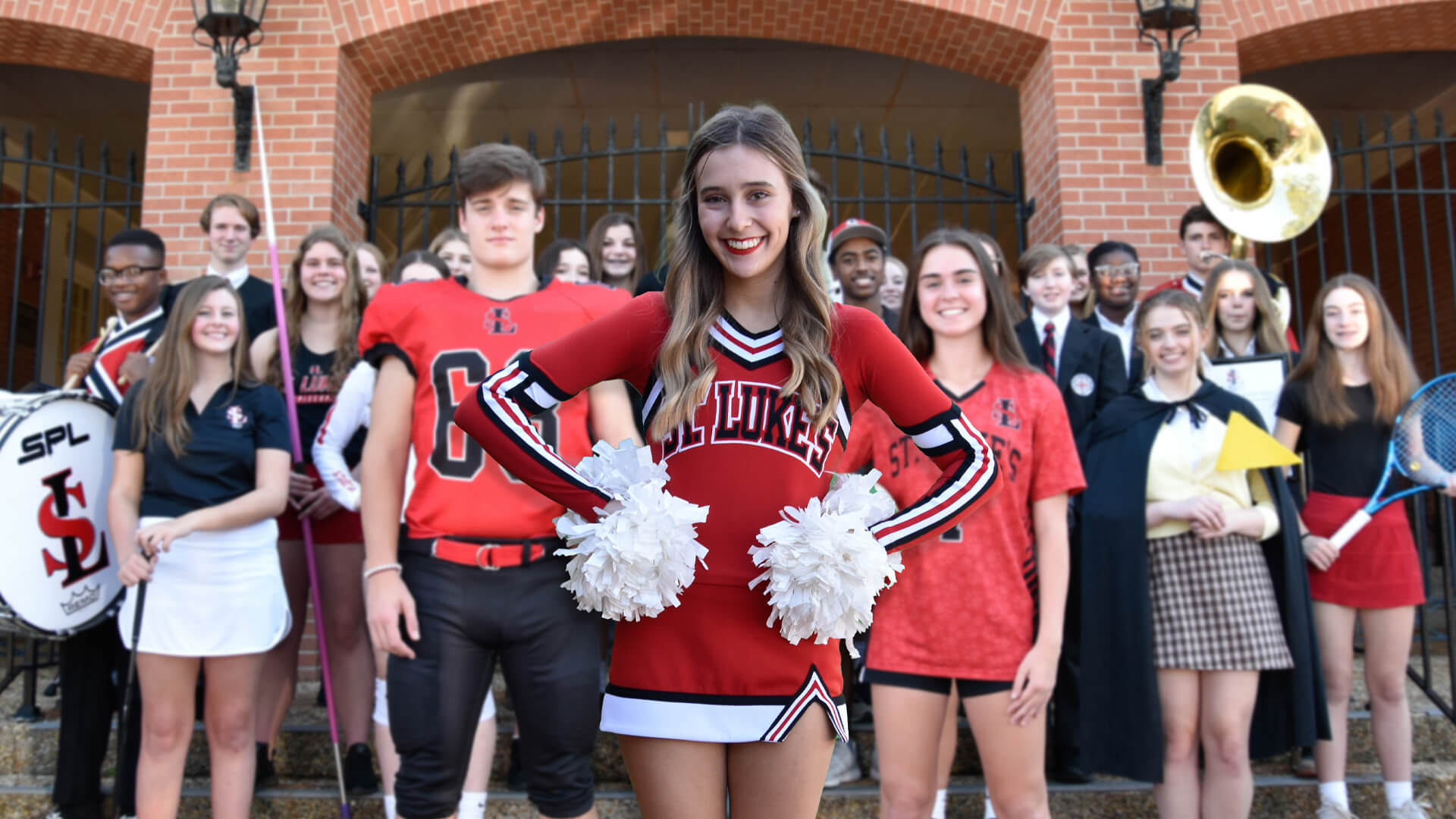 St. Luke's Varsity Cheer, under the leadership of Coach Annah Freeman, is the spirit of St. Luke's. Our Wildcat cheerleaders are athletes, competitors, and high academic achievers. From the first UCA camp of the summer through the end of the spring semester, Wildcat Cheer never stops!
Cheerleading tryouts begin in the spring semester, typically during late March or early April. It begins with a mandatory parent meeting. Cheerleading requires a big commitment from students and families, which is why cheerleaders may not try out if a parent is unable to attend the initial meeting. Students must also be under contract for the upcoming academic year ahead of tryouts.
Clinics will be held for three days prior to tryouts. Students are required to wear black shorts, a white t-shirt and white tennis shoes to the clinics and tryouts. To keep tryouts equitable to all trying out, cheer shoes are not permitted. The day of official tryouts are held at the school and are scored by third party representatives from UCA. Resulted are posted on the website within 24 hours of the completion of tryouts.
| Name | Grad Year | Captain |
| --- | --- | --- |
| JaeAnna Gaston | 2024 | * |
| Maddison Etheridge | 2024 | |
| Audrey Fendley | 2024 | |
| Keeley Sears | 2024 | |
| Hallie Dickinson | 2025 | * |
| Kennedie Olson | 2025 | * |
| Maddie Banks | 2026 | |
| Evelyn Cummings | 2026 | |
| Catelynn Gill | 2026 | |
| Caroline Hooper | 2026 | |
| Blakeleigh Ware | 2026 | |
| Jenna Simpson | 2027 | |
SOURCE
:
SLES Sports Writing Intern