Celebrating National Coach's Day with Coach Trawick.
It
is National Coach's Day and St. Luke's is celebrating Mobile, Alabama's very own Coach Trawick! In addition to being the head coach for varsity men's and women's basketball, Coach Trawick is also the Athletic Director for men's sports at St. Luke's. As an undergrad, he played basketball for Auburn University where his teammates and coaches encouraged him to become a coach himself. He has always been surrounded by basketball throughout his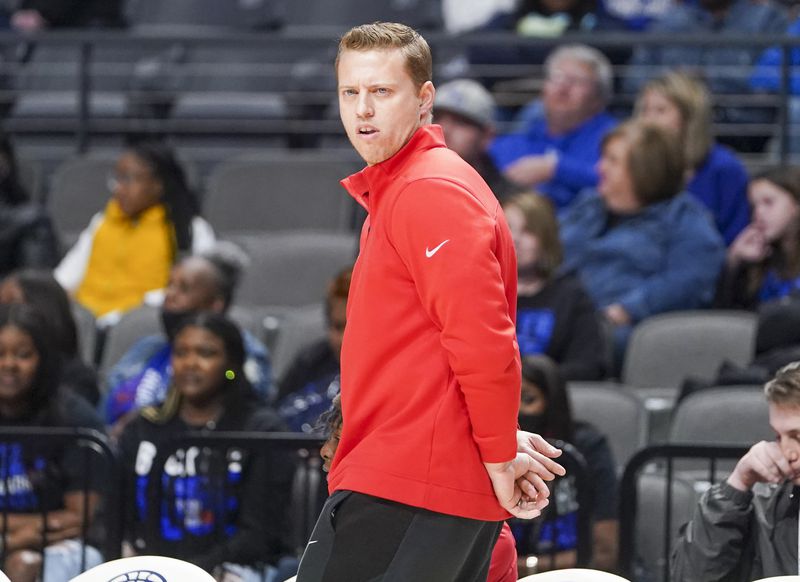 life as his grandmother and mother were also involved with basketball. Coaching reminds him of where he grew up, being born and raised in a small town and small school.
Being able to be a positive influence on his players and watching them grow and mature is one of Coach Trawick's favorite parts of coaching. He often reminds his players, "It is not a right, but a privilege to represent St. Luke's."
Success cannot be measured on paper, according to Coach Trawick. He says, "Athletes should be willing to outwork everyone. If you do that then opportunities will arise academically and athletically."
Coaching is a big job and Coach Trawick expects the players to value his time. During the regular season, the girls start practice right after school by reviewing film and are on the floor for 2-hours. At 6:00 p.m. the boys begin their practice.
When he is not coaching, Coach Trawick enjoys being with his wife and two daughters. He loves going to the beach and spending quality time together.