Ask anyone who has lived in Mobile in the last three decades, and chances are they can tell you a story about how Coach Ronn Lee changed their life or the lives of people they know. He knows that an athlete's success is rooted in more than skill or talent. Coach Lee is developing young men of integrity, drive and wisdom. Coach and his wife, Susan, have dedicated their lives to helping athletes succeed on the field, in the classroom and throughout life.

These are lifelong relationships with athletes and their families that extend into college and even the NFL. Captain Munnerlyn (Carolina Panthers/Minnesota Vikings) and Solomon Patton (Tampa Bay Buccaneers/Denver Broncos) still visit Coach Lee and Ms. Sue every time they return to Mobile. Current Division I players Jermaine Jackson (University of Alabama-Birmingham) and Kendarius Floyd (University of South Alabama) count Coach Lee and Ms. Sue as some of their biggest fans.

Coach's accolades in the community are numerous. A recipient of the L'Arche Lefty Anderson Service Through Coaching Award, Coach Lee's mentorship of young men in Mobile has not gone unnoticed. On the field, he has coached his teams to more than a dozen postseason playoffs and sent off many more to NCAA Division I teams.

Coach Lee is a graduate of both the University of Mobile and the University of South Alabama. He has spent seven years as head coach of the Wildcats and thirty five years coaching high school football in Mobile.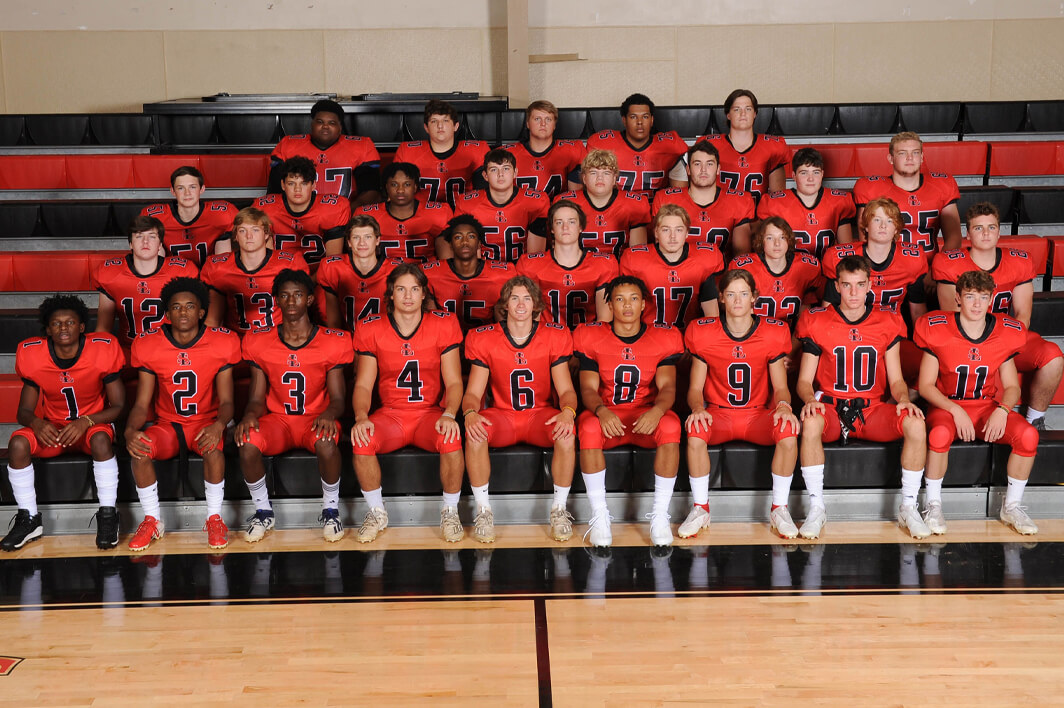 | Number | Athlete | Position | Grade |
| --- | --- | --- | --- |
| 1 | Keelan Johnson | WR/DB | 9 |
| 2 | Joc Prince | WR/DB | 9 |
| 3 | Bryce Jordan | RB/DB | 11 |
| 4 | Jhi Brown | RB/DB | 9 |
| 5 | Ethan Watts | RB/OLB | 11 |
| 6 | Macrine Crawford | WR/DB | 9 |
| 7 | Brook Byrd | WR/DB | 11 |
| 8 | Rodrerick Belton | RB/LB | 9 |
| 9 | Ethan Bowie | WR/DB | 11 |
| 11 | Turner Tillman | RB/LB | 10 |
| 12 | Jeremy Menhennettt | QB/ DB | 10 |
| 13 | Mason Brown | TBD | 11 |
| 14 | Brody Hale | RB/DB | 12 |
| 15 | Landon Villegas | WR/DB | 10 |
| 16 | Thomas Hardy | WR/DE | 11 |
| 17 | Jameson Bryant | K | 11 |
| 18 | Talon Uptagraft | WR/DB | 9 |
| 25 | Nathan Deaton | WR/DB | 9 |
| 26 | Russ Warner | WR/DE | 9 |
| 29 | Cooper Famptin | WR/DB | 9 |
| 50 | Matt Foster | OL/LB | 9 |
| 52 | Anthony Bisesi | OL/DL | 11 |
| 55 | Will Spivey | OL/LB | 12 |
| 56 | Connor Mosely | OL/DL | 11 |
| 57 | Christopher Crawley | OL/DL | 11 |
SOURCE
:
SLES Sports Writing Intern